One Stop Shop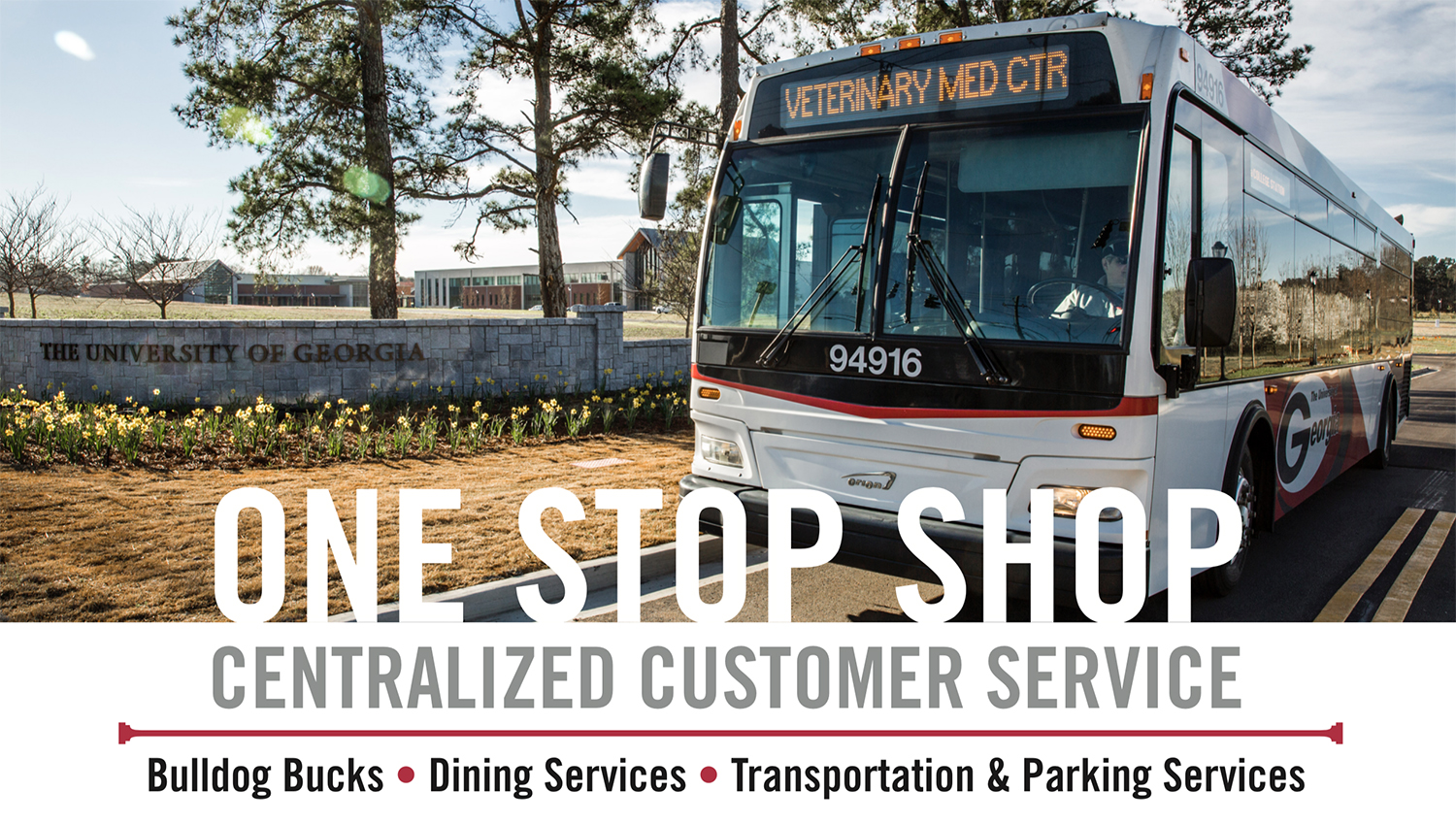 The Auxiliary Services One Stop Shop, which opened in 2018, is designed to house a centralized staff able to assist with matters related to the UGA Bookstore, Dining Services, Golf Course, Transportation and Parking Services, and Vending Services. Located in Tate Plaza, next to the UGA Bookstore and behind the ATMs, the One Stop Shop offers a streamlined customer service experience in a central campus location for students, faculty, staff, and visitors. The location's proximity to the Tate bus stop also makes it easy for customers to access via UGA Campus Transit.
The One Stop Shop was built to assist you with all the services that connect you to campus. A few of the services offered include:
Lost & Found Items from UGA Buses
---
Bulldog Bike Share
Our new electric pedal-assist Bulldog Bike Share is up and running! The GPS-enabled electric pedal-assist bikes are located at 22 hubs across campus. Riders who purchase a monthly or annual subscription can come to the One Stop Shop and request a free helmet.
---
Find Us:
Rm 100 UGA Bookstore
40 Baxter Street
Athens, GA 30602
Open: Monday - Friday, 8:00 a.m. - 5:00 p.m.
---
Contact Us:
Meal Plan/Dining/Bulldog Bucks: (706) 542-7130
Parking: (706) 542-7275
Lost and Found: (706) 542-9565
One Stop Shop Email: onestopshop@uga.edu
One Stop Shop Fax: (706) 583-0680