Spring Engagement
---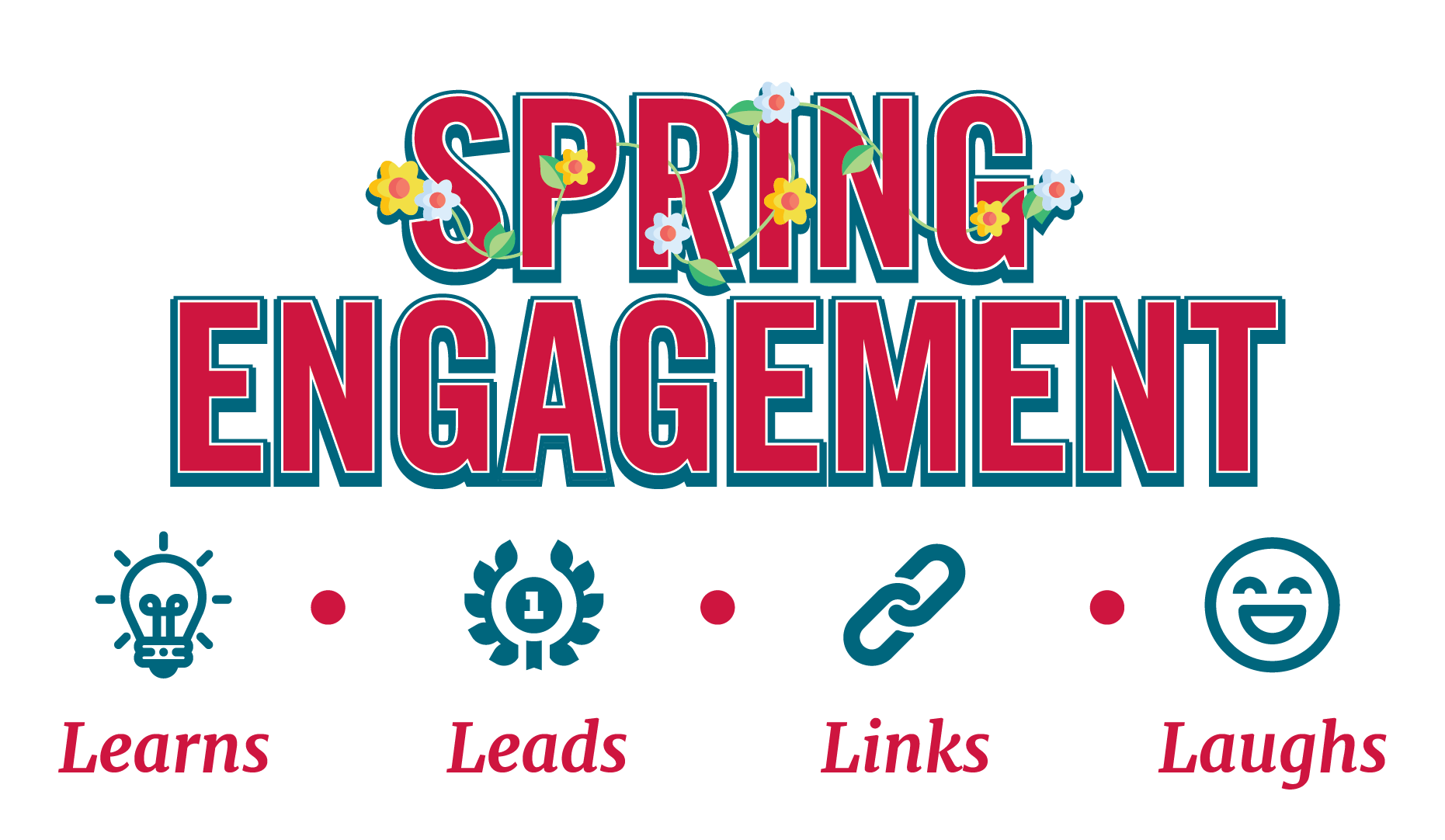 Auxiliary Services is excited to announce its Spring Engagement Initiative, which builds on the Auxiliary Connections foundation and offers members of the Auxiliary family many opportunities to learn, grow, and connect.
Spring Engagement will continue to offer professional development opportunities through Auxiliary Learns (individual and unit-based development), Auxiliary Leads (management, supervisory, and leadership development), Auxiliary Laughs (fantastic, fun activities), and Auxiliary Links (behind the scenes hands-on learning and leadership opportunities with Auxiliary units).
Beginning on March 22, training topics range from The Intersection of Diversity to the Mindset of Communication-Empathy. Career Conversations will also continue, featuring one-on-one meetings with an HR member for information on a variety of topics. We will also be kicking off our new Let's Talk program – an informative interview show with special guests. Some sessions will be for the entire Auxiliary team, while others will be dedicated to our supervisory crew.


---
May 13 - May 26, 2021
Spring Engagement Schedule
Click the links below for each session.
(see details of each Learning Session below the chart)
---
Session Details